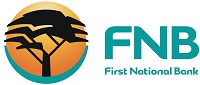 FNB
FNB Fixed Deposit
It offers both senior fixed deposits, flexi deposits, inflation linked deposits and standard fixed deposits. The minimum deposit is R10000 and terms range from 1 month to 5 years.
FNB Fixed Deposit Interest Rates
FNB Discussion
Q: If i invest 40k for a period of 5 years what will my interest rate be like? N how much would be my monthly earnings?

Q: As an account holder and a pensioner what is the rate for 2 years fixed interest

Q: I am getting a few hundred thousand from inheratance.. like to invest for me and my daughter future.. can somevone advise me on best plan and options to take please..

Q: What was the interest rates for July 2016?

Q: I would like to make a fixed deposit of R100 000 or more for a 3 year period. I'm 61 years old and a South African Citizen. I've been banking with FNB since 1994. What's the best interest I would earn?

R: I'm interested in the reply

Q: Good day my question is, if I want to invest in a fixed deposit for a year, do I get the 7.95% monthly or yearly?

Q: Best rate for 3 year fixed deposit of 100k for pensioner
FNB Reviews
The reason i am still with FNB, the stuff when you ask for help they really live up to the standard/motto of how can we help you. especially randfontein even they made it small and slow but the staff do their best to keep it up to date and helping every client.
FNB Reviews

They were efficient and there customer service was excellent.They helped we with everything as well as to set up my online banking