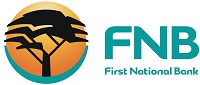 FNB
FNB 6 Month Fixed Deposit
| | |
| --- | --- |
| Type | Fixed |
| Rate | 6.95% |
| Currency | ZAR |
The (effective) interest rate for this fixed rate deposit is for a six month term with a minimum R10 000.00 to open this account.
The rate of 6.95% is 0.13% higher than the average 6.82%. Also it is 1.02 % lower than the highest rate 7.97 Updated Aug, 2019
Compare FNB Deposit rates
Compare 6 month rates in South Africa
FNB Discussion
Q: Hi I would like to save R1500 -R2000 montly for about a year what will my interest be and how much will I have saved after a year

Q: if I want to save 4000 on my 3mnths saving acc what will be my interest

Q: Do you do small fixed investment,less than R5000?'

Q: I received an sms saying that my fixed deposit account Will be matured on the 11/11/17. So my question is what is it going to happen if the say in will be automatically re-invested.

Q: I just got a text saying my flexi fixed deposit matures on the 20th of this month. My question is what are my benefits and what does it mean that it will reinvest automatically?